From ice-skating in the Maldives and feeding rescued turtles in Dubai to learning a trade in London and being a pirate in Mallorca, family adventures with Jumeirah are both unexpected and unforgettable.
Discover activities that will inspire, educate and thrill your children, while giving you a much-needed, stress-free break.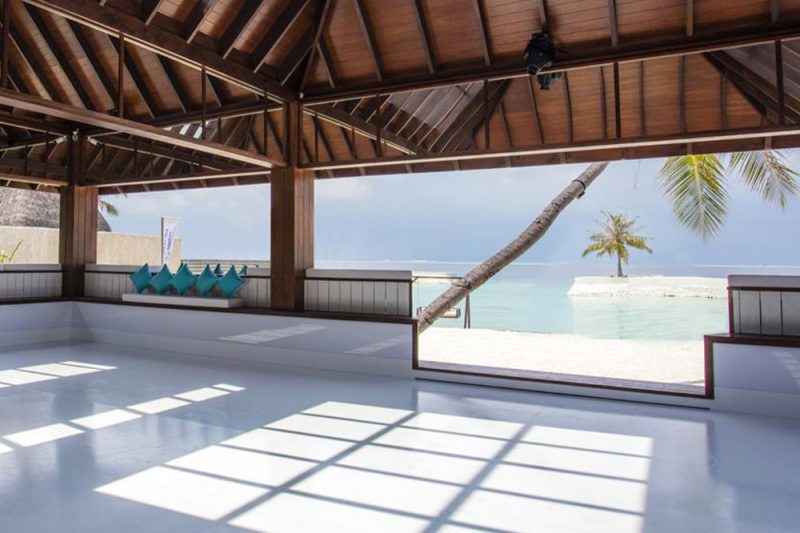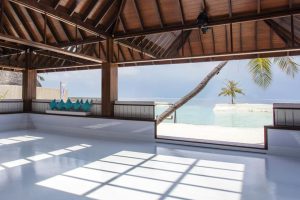 1. Ice skating in the Maldives – If the deserted white sands, crystal clear waters and gently exhilarating water sports aren't enough, Jumeirah Vittaveli in the Maldives has its very own eco-friendly ice rink. Glide across the ice, flipping and looping, as the world drifts gently by.
2. Tend to a turtle – The lagoon at Jumeirah Al Naseem at Madinat Jumeirah has become a haven for recuperating turtles, including the critically endangered and indigenous Hawksbill. Help the team feed and care for them until they're ready to be released back into the waters of the Arabian Gulf.
3. Oriental Escape – In China, at Jumeirah Himalayas Hotel Shanghai, the hotel offers in-room Peter Rabbit themed tepee tents. At Jumeirah Living Guangzhou, special kids' amenities include: slippers, bathrobes, toothbrush and bath toys.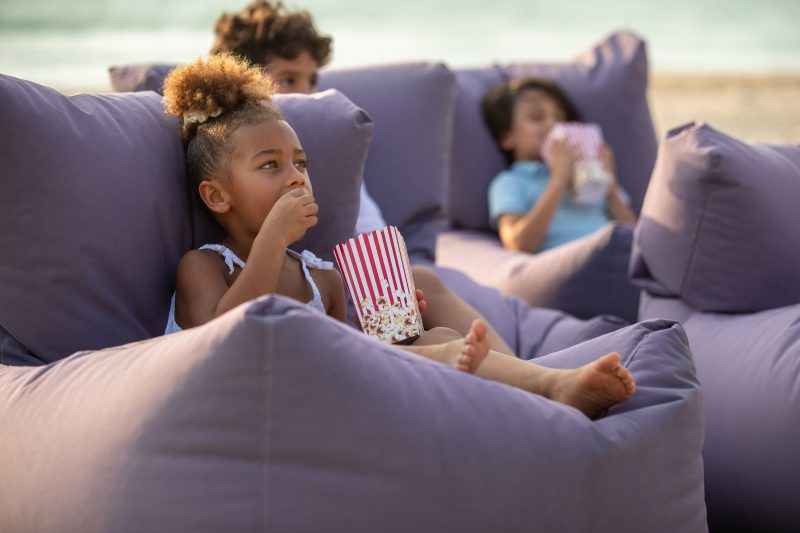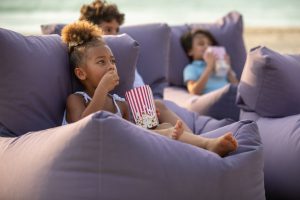 4. A Movie on the Beach – On the sprawling private beach in Dubai across Madinat Jumeirah and Jumeirah Beach Hotel, once the sun dips below the horizon the films begin. An open-air cinema shows family classics under the twinkling stars, as butlers serve popcorn, ice cream and delicious milk shakes to both young and old.
5. Become a Junior Ranger in Abu Dhabi – In the wilds of Jumeirah at Saadiyat Island in Abu Dhabi kids can learn to be Junior Nature Rangers, spotting gazelle, Socotra cormorants, grey herons or flamingos who are known to visit. With our resident expert guide, learn all about marine biology and how we protect and help our local Turtle population.
6. Get paid to learn a trade in London – In London, at Grosvenor House Suites by Jumeirah Living, our chauffeur can whisk the family away to get some on the job training at Kidzania, a micro world built especially for children where they can learn to be policemen, doctors or TV presenters, and earn money to spend on fun experiences at the end of it. Stay at Jumeirah Lowndes Hotel and your children will enjoy their very own toy butler, alongside a bespoke box of toys personalized and hand picked with the latest toys, crafts, books and games.
7. Practice being a Priate in Mallorca – In Mallorca at Jumeirah Port Soller Hotel and Spa at Barbaroja's Kids Club, little ones can pretend to be pirates, dressing up and spending the day with the team painting, drawing and singing rollicking songs of the sea. Children can choose from the breakfast buffet which has a mini serving station in the shape of a boat and sail so little pirates know it is just for them!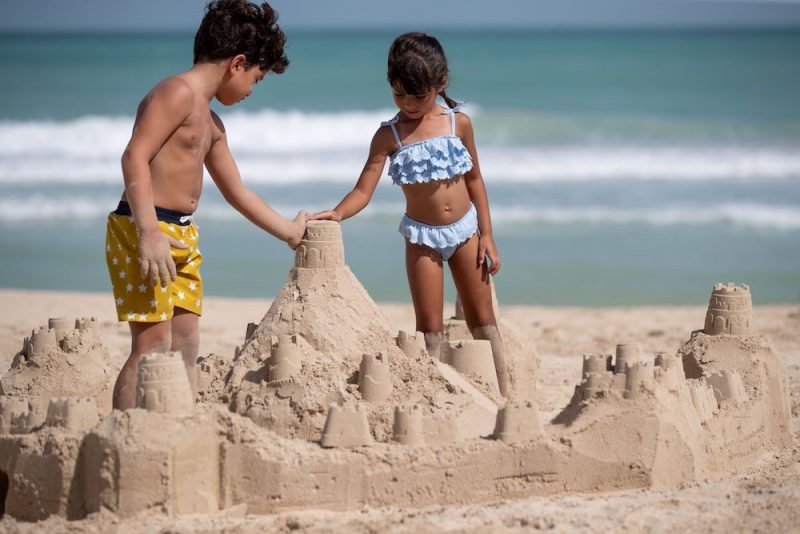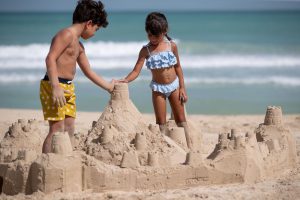 8. Become a sandy Olympian Make the most of Jumeirah's 2km stretch of pristine white sand in Dubai to get competitive with the family. From football and table tennis to badminton and volleyball, there is a plethora of activities to keep energetic limbs running through to bedtime.
9. Get cultured in Frankfurt Explore Frankfurt's wonderful family-friendly museums, such as the Struwwelpeter Museum (dedicated to scary children's stories) or Experimenta (an interactive science and technology museum). The nearby Lego store is a hotspot for fans before settling down in the evening at Jumeirah Frankfurt for popcorn and kids' movies.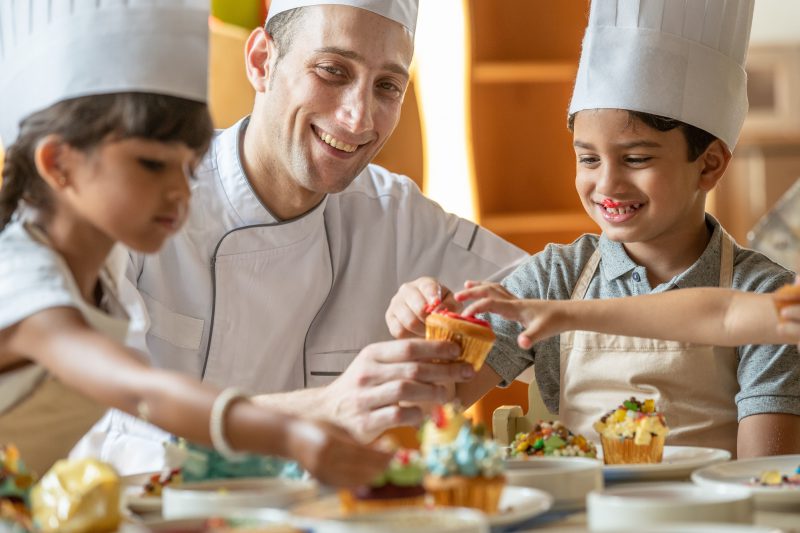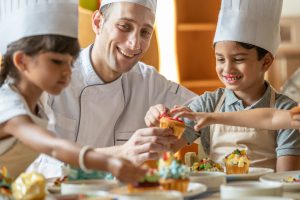 10. Exhilarating kids club – Kids Club and Sinbad's Kids Club at Madinat Jumeirah and Jumeirah Beach Hotel keep children entertained all day long. From baking cookies and gardening to face painting and crafts, there's so much to get stuck into. Teens can train to be lifeguards, or find inner peace at Master Yogi ABC Yoga class. Future tennis superstars can take part in the superb PBI Tennis Programme, while those who like to get high can scale the 6m climbing wall.